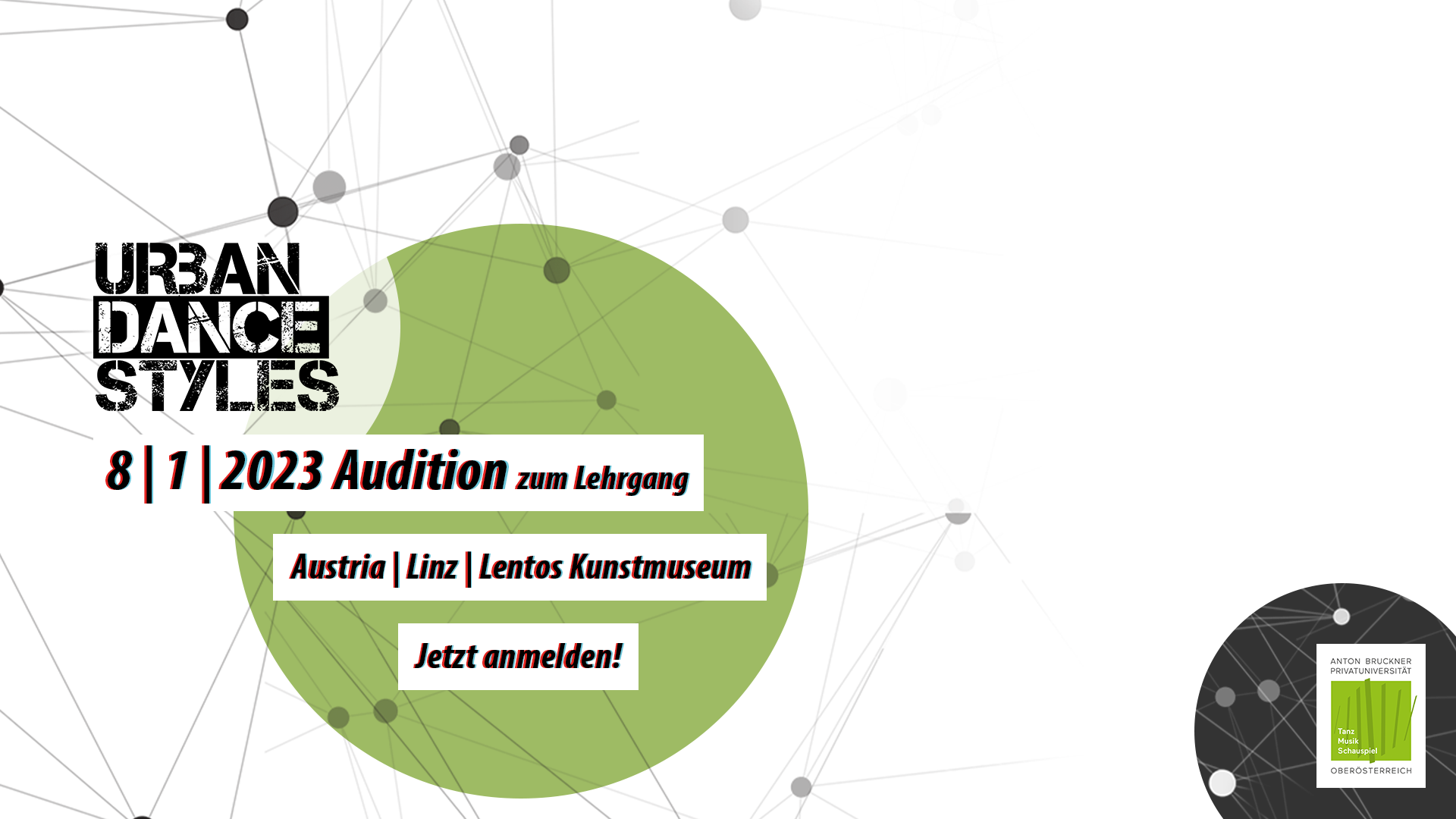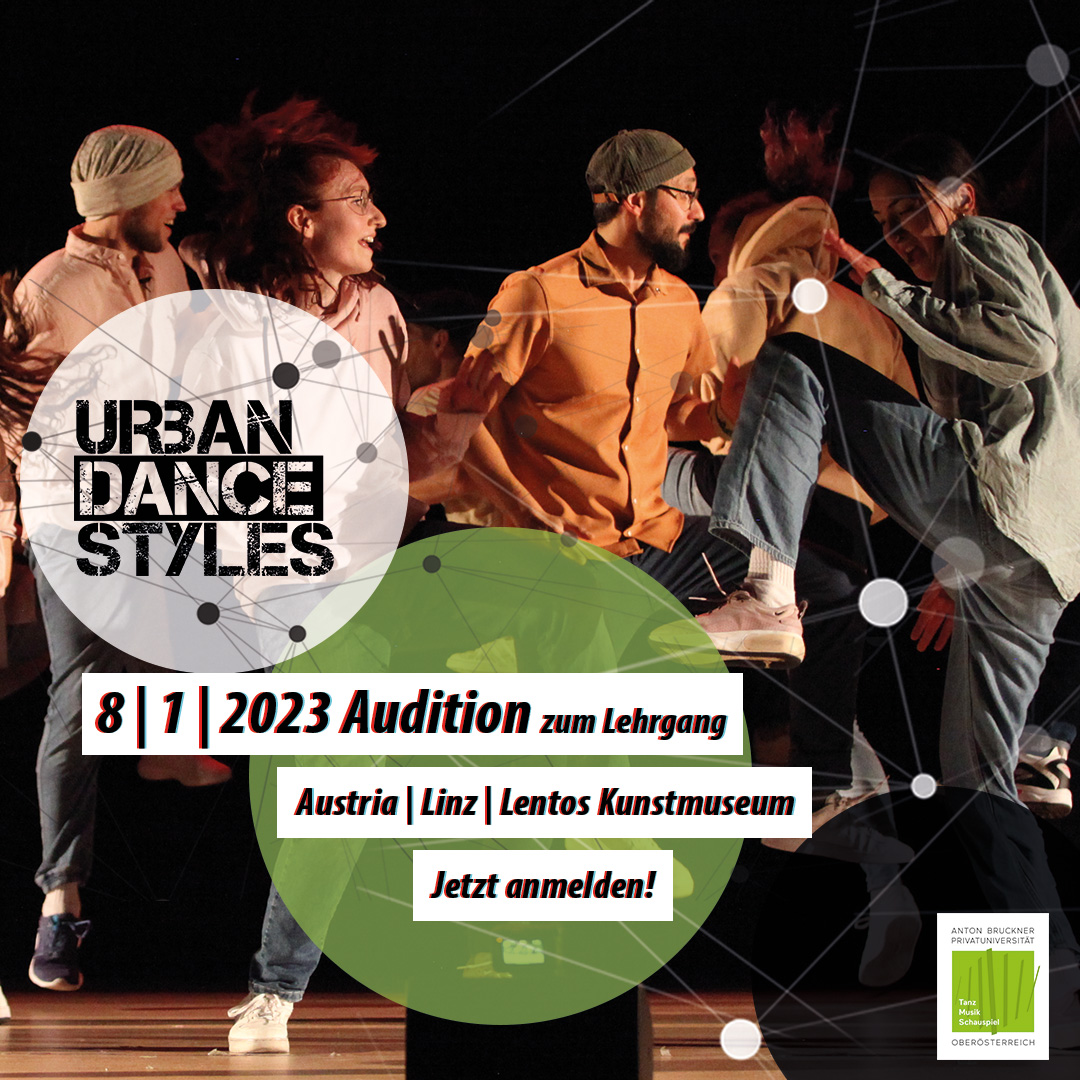 Die Anton Bruckner Privatuniversität veranstaltet am 8. Jänner die Aufnahmeprüfung für den Lehrgang Urban Dance Styles 2023.
Internationale Top-Dozenten vermitteln den Studenten urbane Tanzstile, wie Breaking, Hip Hop Freestyle, Popping, Locking, House, Waacking und viele mehr.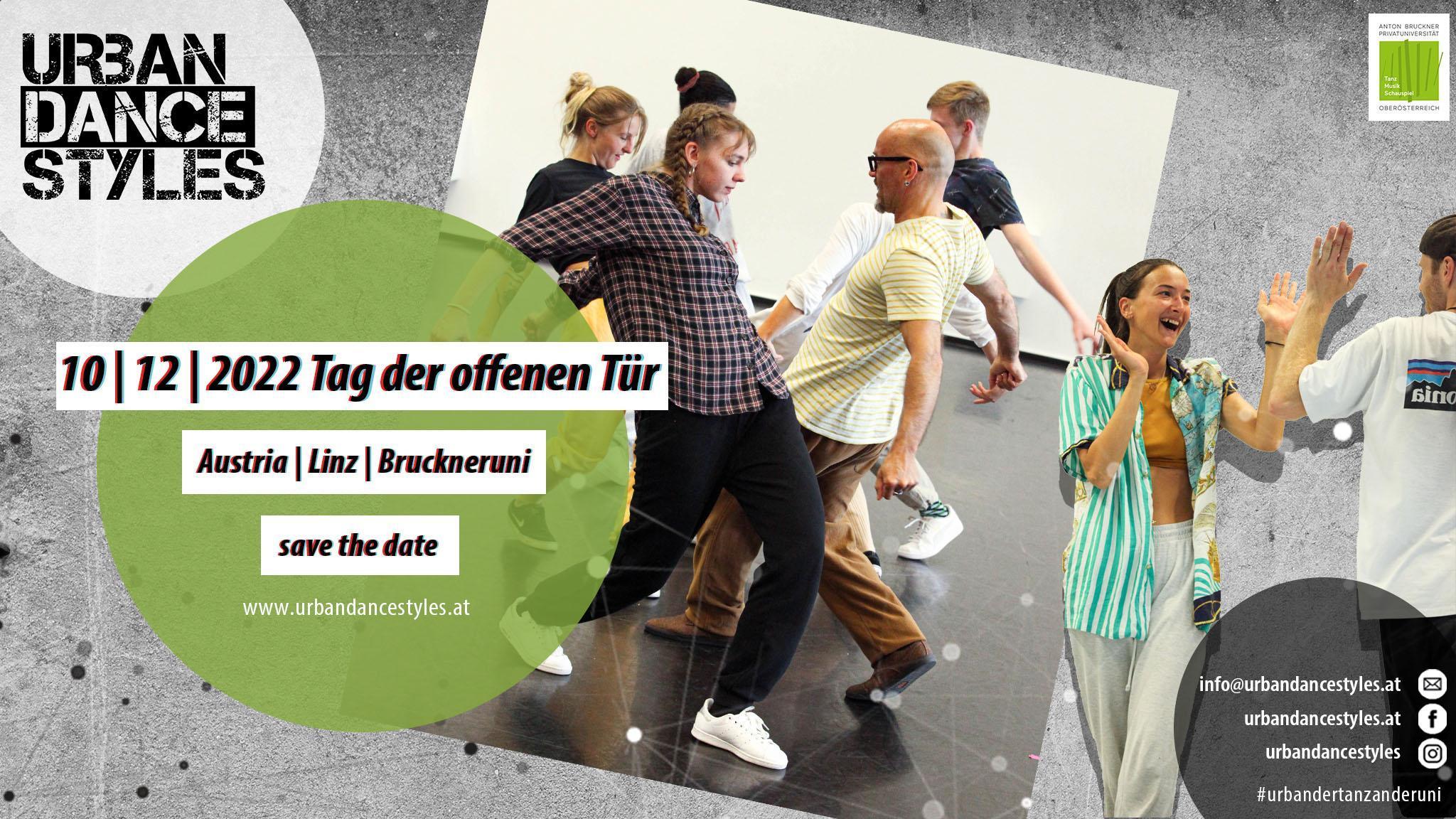 JETZT ZUM TAG DER OFFENEN TÜR am 10. Dezember 2022 anmelden!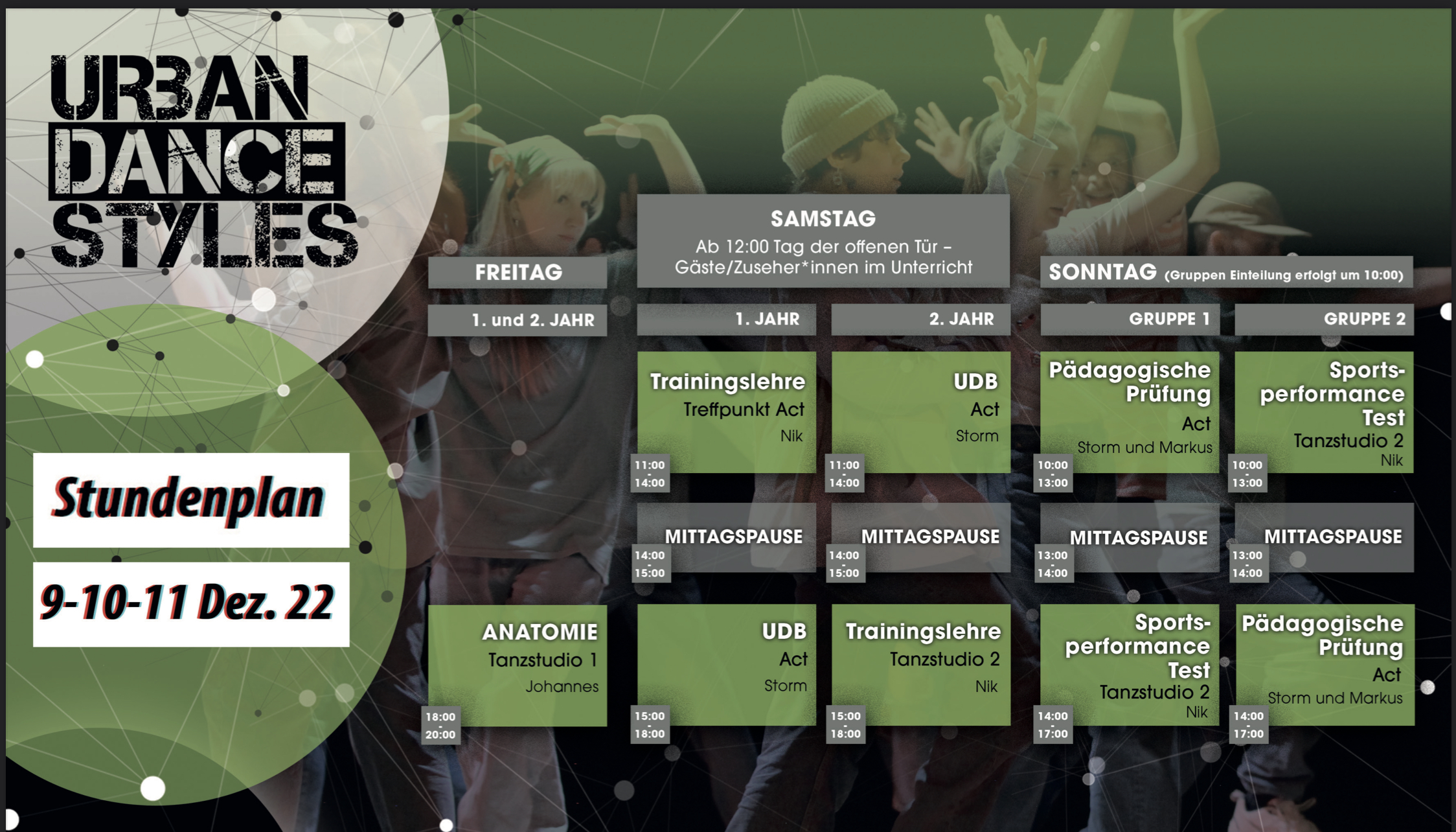 "Diese zwei Jahre lohnen sich auf jeden Fall!"
Tobi aka Funky-T, Innsbruck 2021
"Wir schaffen ganz klar Abkürzungen, für all jene, die Tanz professionel angehen möchten!"
Niels "Storm" Robitzky 2021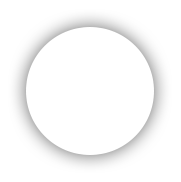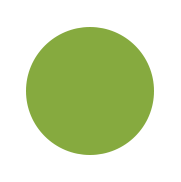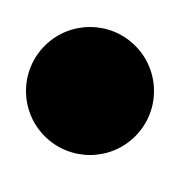 GET YOUR DEGREE AS
"ACADEMIC TRAINER FOR URBAN DANCE STYLES"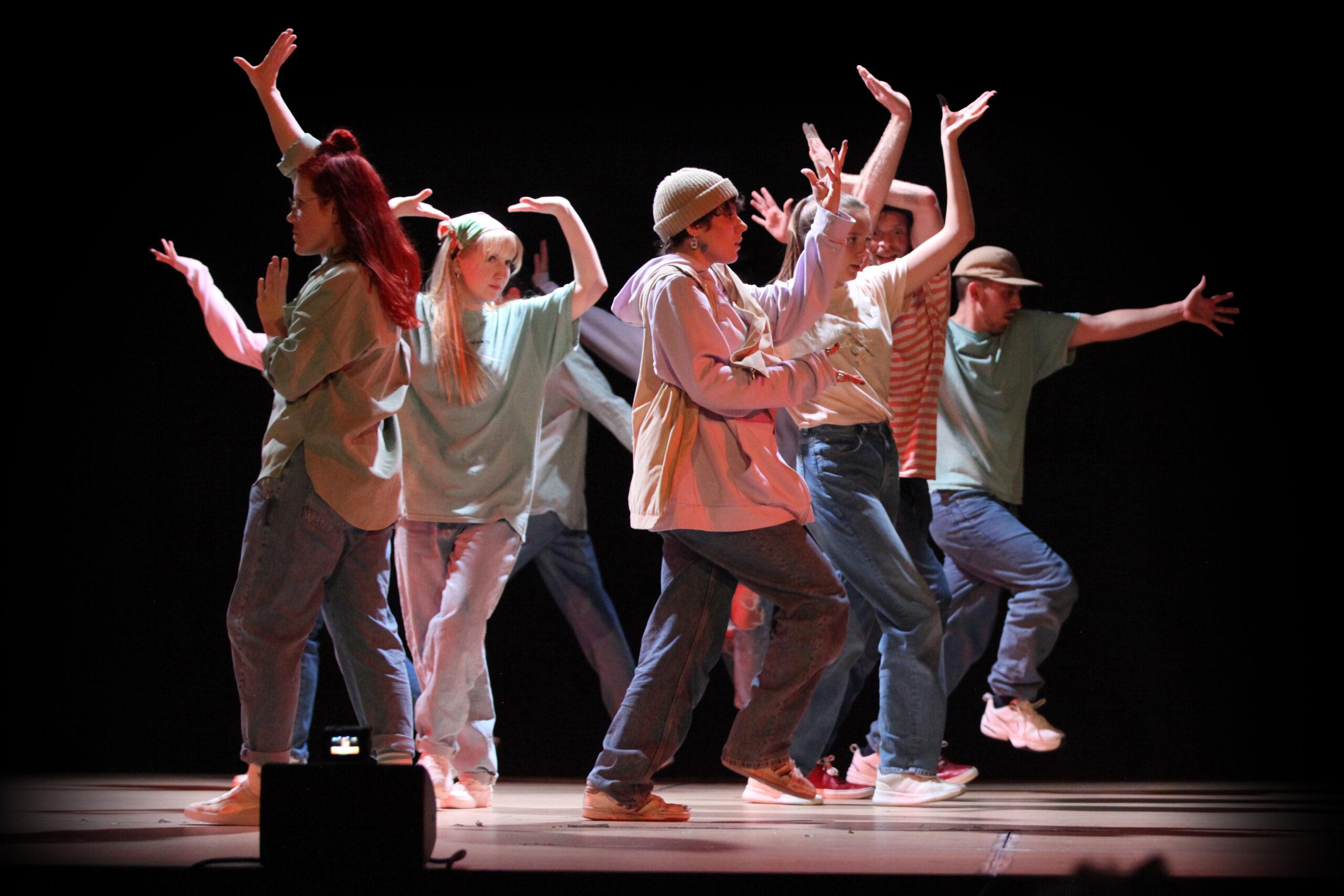 "The companionship amongst the participants and the faculty is great. The content and the quality of the training is so much more then I could have imagined. This program is one of the best things happened in my life!"
Mariella, Participant 2018
What about it?
This program offers you the unique opportunity to get educated in different urban dance disciplines like Hip Hop Freestyle, Locking, Popping, Breaking, House etc. by some of the worlds most notorious artists and teachers.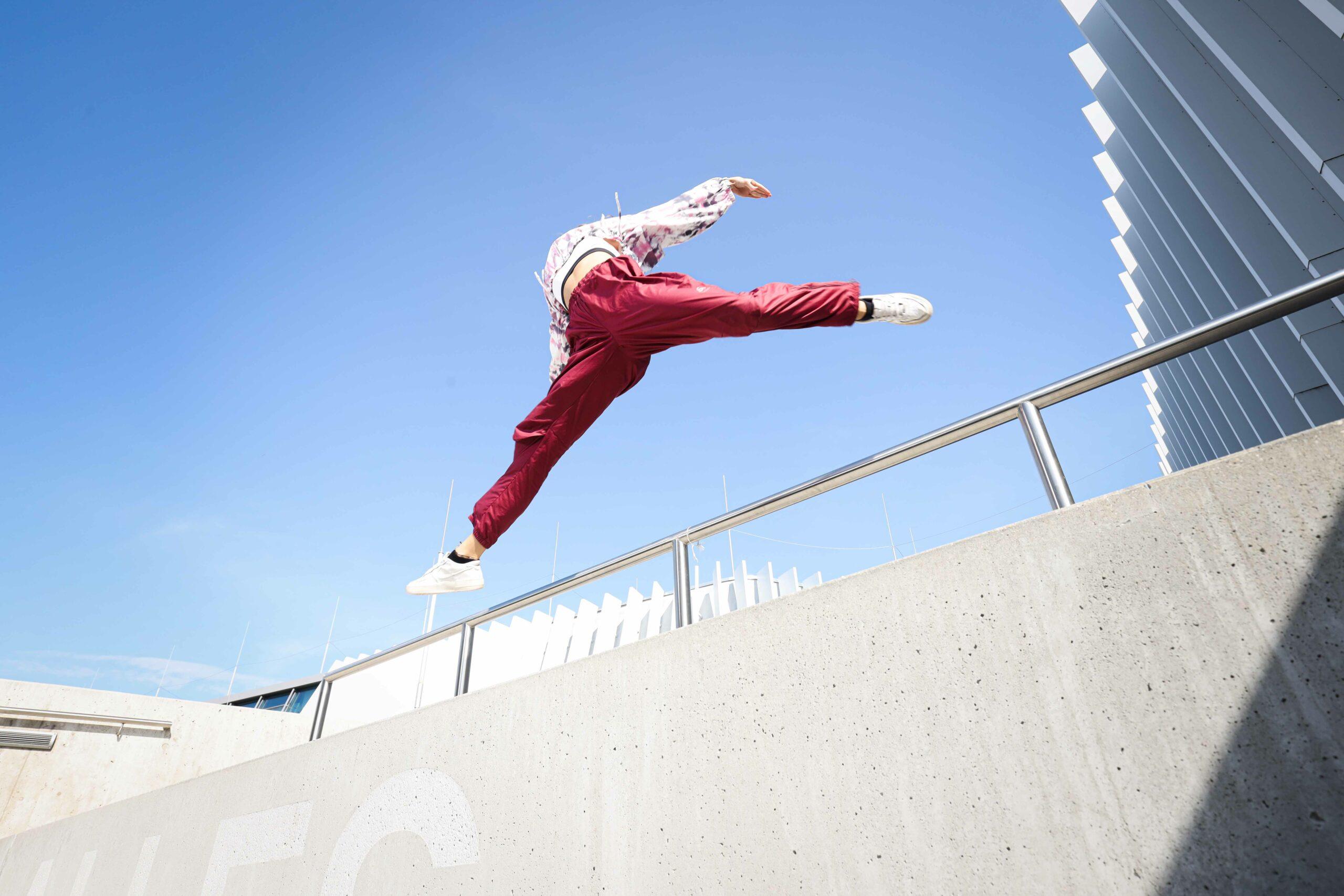 Countdown to hand in your application