Diese Veranstaltung hat bereits stattgefunden.
Red Bull BC One World Final 2022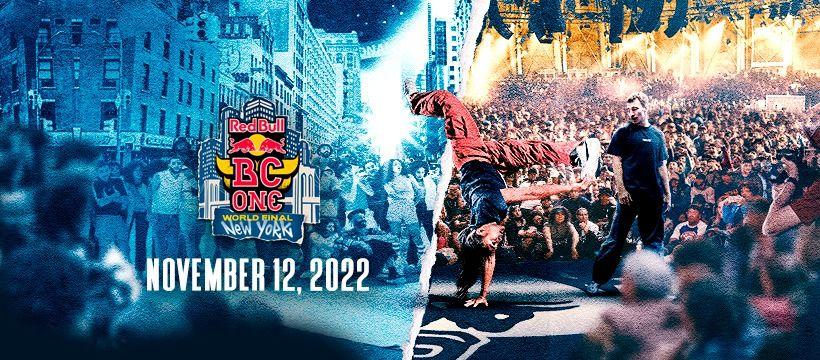 For its 19th edition, the Red Bull BC One World Final returns to New York City, the birthplace of hip-hop, to celebrate breaking heritage and crown this year's world champions. On Saturday, November 12, 2022, breakers from across the world will reunite for this important moment in the art form's trajectory to battle it out at the world's most highly anticipated one-on-one breaking competition.
"You are descendants of the break. Separated by land and sea yet bound by beats. You speak in different tongues, but ride the same rhythm, your movements do the talking. Stewards of a culture reuniting in its birthplace. A city where innovation and swagger crowns kings and queens. This concrete jungle is where legends are made, battle for battle one will remain."